Day 1
Prayer Focus: Pray that Christ will dwell in our hearts through faith.
Prayer is the way we communicate with God. It is the vehicle for fellowship with Him. In the same way you would foster a relationship with another human through quality time and communication, you can strengthen your relationship with God by communicating frequently with Him through prayer. We can learn of God's character through prayer. We can learn of God's plans for our lives and His activity in the world through prayer. It is by prayer that we can play a role in His ushering in God's Kingdom here on earth.
Too often we view prayer as transactional. I need something so I talk to God to receive what I want. For example, a loved one becomes ill or we run into financial trouble so we call out to God to help us in that specific situation. While God certainly hears these requests, His deepest desire is to have ongoing fellowship with us through prayer.
The Holy Spirit places prayer requests and petitions on our hearts. We then offer them back to God. What begins in heaven returns to heaven through the mysterious power of prayer. Prayer is not communicating to change our Father's mind; it is instead helping us discover the mind of God.
Set aside a specific time to pray today. Perhaps your first prayer could be, "Lord, I ask for Your help and Your strength to assist me in faithfully and consistently praying over the next 21 days."
Feel free to share these posts with others if you feel they may want to grow in prayer.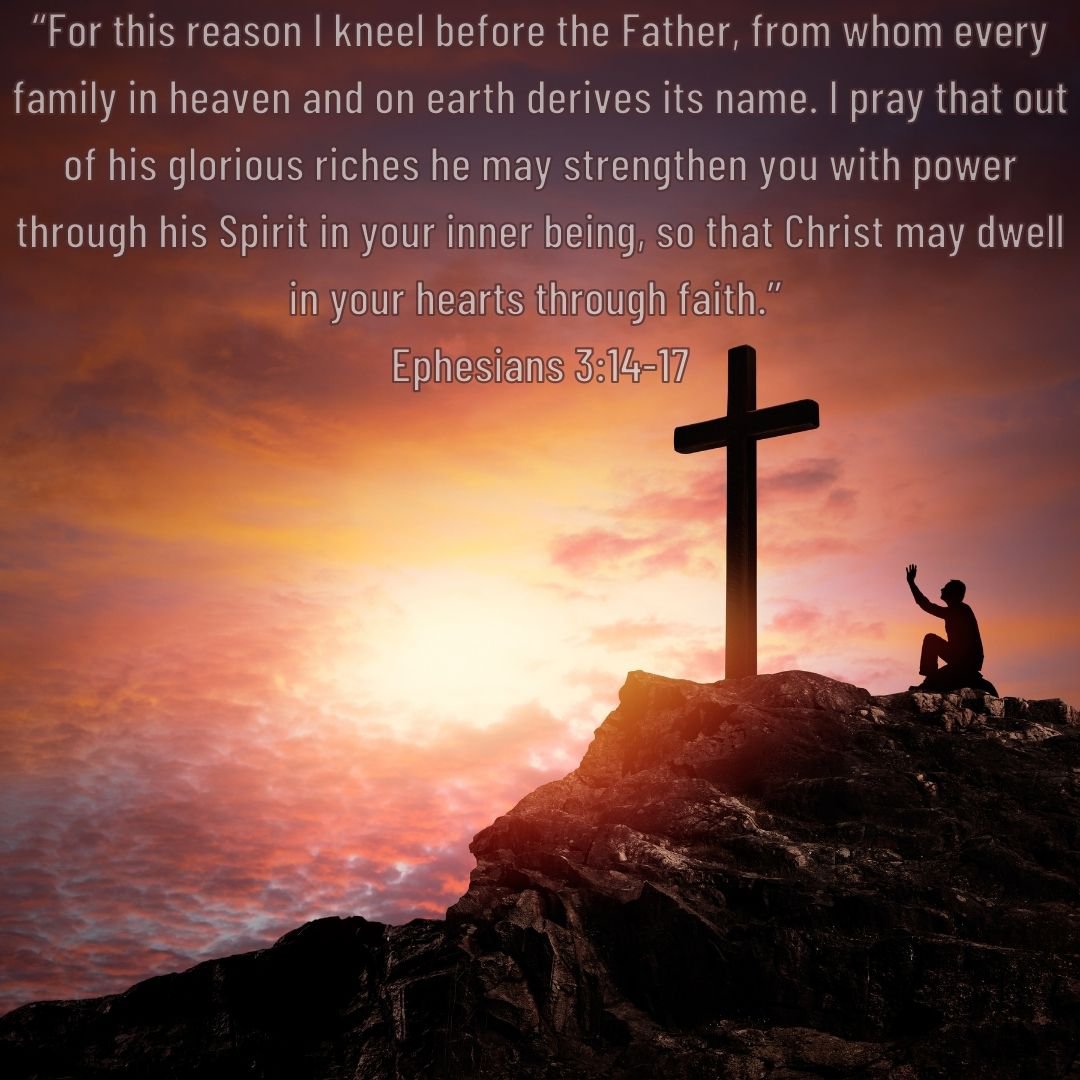 Day 2
Prayer Focus: Growing closer to God through fasting.
Fasting has not always been part of my spiritual heritage. I wasn't taught fasting in my church as I was growing up. I first experienced fasting as part of a fellowship group in college known as "Campus Crusade for Christ." This group taught me a great deal about the how's and why's of fasting. In Seminary, I learned a great deal more by studying John Wesley's journals on fasting. He modeled in his ministry the biblical principles of prayer and fasting. He taught the early Methodist movement the following:
"Fasting is not to be exalted beyond all scripture and reason and yet is a means ordained by God, and when duly used is surely a source of God's blessing… Let the fast be done to glorify our Father in heaven; to express our sorrow and shame for our transgressions, to wait for purifying grace; drawing our affection to things above; to add seriousness and earnestness to our prayers; to avert the wrath of God; and to obtain all the precious promises in Christ…With fasting let us always join fervent prayer; this is a season for enlarging our prayers, both on behalf of ourselves and our brethren."
(Wesley's Sermon XXII – Our Lord's Sermon On The Mount, Mt 6:16-18)
I have witnessed the most powerful transformations in our church when the leadership of our church has humbled themselves through fasting and prayer. Both Deb and I want you to experience the power of God through fasting and prayer. Deb and I are doing a "day fast" for the 21 days of prayer at CROSSROADS. A day fast is not eating during daylight hours. For most of us this means missing our daily lunch and snacks. Pastor Deb and I will spend our noontime in prayer this month rather than eating. Please consider fasting this January as well. Whether for one meal or several days take the time to focus on God through prayer.
Let us pray:
Holy and loving God. Help me to grow closer to you through fasting and prayer. Allow me to be sensitive to the leadings of your Spirit as I focus on You. Encourage me through prayer and fasting to see You at work in my life and the ministry of CROSSROADS.
In the name of Jesus I pray. Amen.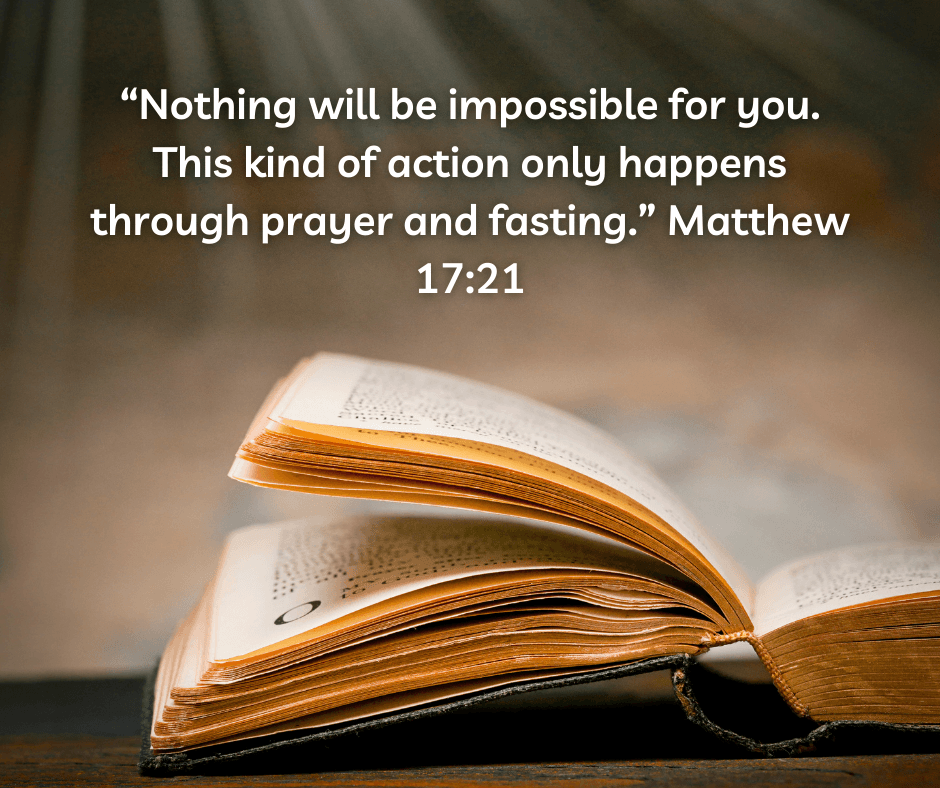 Day 3
Day 3 - 21 Days of Prayer and Fasting
John Wesley encouraged Christ followers to say the following "Covenant prayer" every new year. It was a reminder to surrender our will to God's each year. As we go through 21 days of prayer and fasting at CROSSROADS may this prayer guide you this month and this year.
"I am no longer my own, but thine... Put me to what thou wilt, rank me with whom thou wilt. Put me to doing, put me to suffering. Let me be employed by thee or laid aside for thee, exalted for thee or brought low for thee. Let me be full, let me be empty. Let me have all things, let me have nothing.
I freely and heartily yield all things to thy pleasure and disposal. And now, O glorious and blessed God, Father, Son, and Holy Spirit, thou art mine, and I am thine. So be it. And the covenant which I have made on earth, let it be ratified in heaven. Amen."
Day 4
Prayer Focus: Assurance that God hears our prayers.
Scripture: Call to me and I will answer you and tell you great and unsearchable things you do not know. Jeremiah 33:3
I know when I was a young child I struggled a lot with talking to the "grey bearded guy in the sky thing." I had a children's Bible and it showed pictures of God looking down from the heavens. Kind of like a heavenly grandfather. It was hard for me to imagine how He could first, hear me and everyone else since the world had billions of people. Second, if He did hear, how did He have time to answer them all? (Quantum physics and Star Trek later helped me understand the time/space continuum better). Anyway, I thought I was probably talking to the air and no one was listening. It made my parents happy to pray with them at meal time and before bed, so I did. I didn't want to be disrespectful to my parents, but I figured the bearded guy wasn't listening.
Then one day I went out to the barn and found one of my sheep had been attacked by wild dogs. I chased the dogs away, but one little lamb named Rachel was severely injured. My parents were not around and the vet wasn't available so I had to try to clean out the wounds stitch the lamb myself. I prayed and prayed to God for help. I was so scared. I had never done anything like this before. The lamb was lifeless and had stopped bleating for its mother. I felt helpless as I saw her life slip away. Through the prayers and tears I heard from God that she was going to be ok. Rachel would be alright. It was an audible voice and I even felt a warmth come over my body. My crying stopped and my heart stopped racing. Then Rachel got up and started bleating for her mother again. God had answered my prayer. From that day forward I not only believed in God, I had an assurance God was listening. I also realized He cared about me and what I was going through.
Jeremiah, in today's passage, wanted to remind the Israelites God hears and answers their prayers. That is a staggering thought; God hears our prayers. Think about it. The God of the universe, that brought all things into being, cares about you personally. When we call out to God we are not praying words into the air but to the living and loving God who cares for us. As your prayer life increases so will your faith and trust in God who loves you and can meet your deepest needs.
Let us pray: Gracious and loving God, help me to remember You are listening. This day remind me how much You want to hear from me and how You listen to me personally. Also, help me to understand how You answer me. Allow me to see Your answered prayers in tangible ways so I know You are real. Demonstrate Your love to me this day through answered prayers and through Jesus Christ our Lord.
Amen.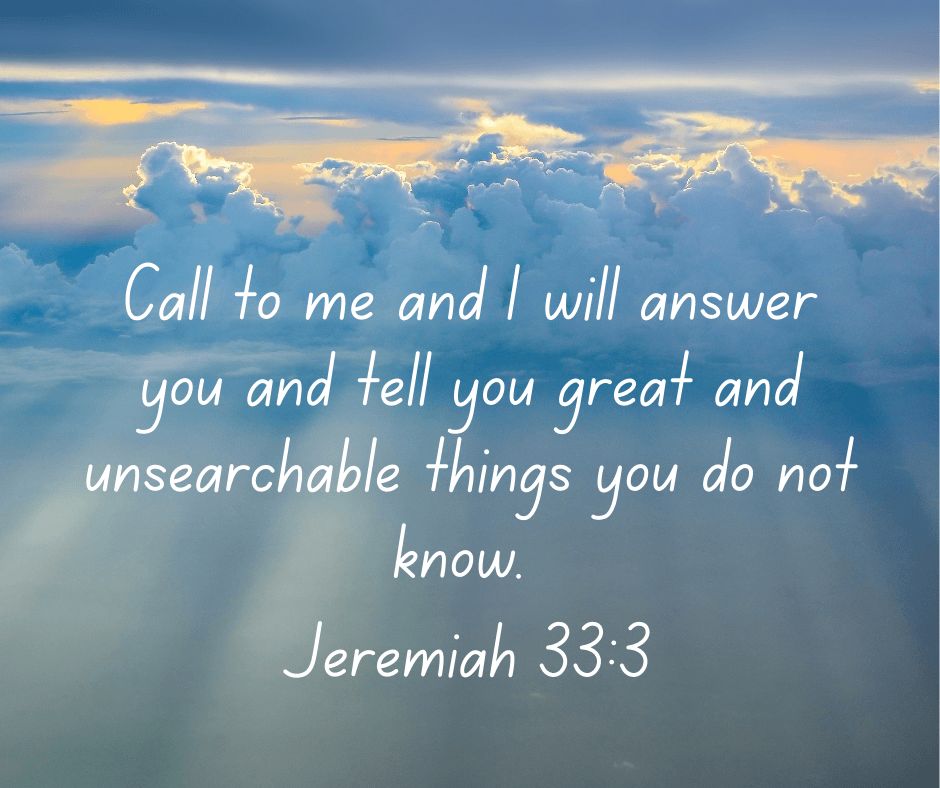 Day 5
Prayer Focus - Seasons of Prayer
Ecclesiastes 3:1 - There is a time for everything, a season for every activity under heaven.
Life has its seasons and so does Minnesota. I love living here because of the seasons. Even when I return from Mexico to 30 below wind chills, I still appreciate the change in seasons. I find our faith walk and prayer life also follows seasons. These seasons aren't necessarily by age, but more by experience and maturity. Each season we explore our prayer relationship with God a little differently.
In spring we experience the warmth melting the snow. Spring is fun and exciting. Everything is new. The rains fall and new life abounds. Growth is all around us. God in the spring of our lives helps us enjoy our new life in Him. We often find our journey is led by those more mature to guide us. We are excited to learn new things and explore new options. We plant seeds of faith and start to see them sprout.
Summer is warm and sometimes uncomfortably hot. In summer our prayer life can run hot and cold. Ever step into air conditioning in July? It can be a drastic change. We learn who we are and we grow in what we can do. We may make mistakes and hopefully learn from them. We may go through extremes in our faith walk and prayer life, but God is never far away.
Autumn finds us reflecting. We spend time enjoying the fall coolness and crunch of the leaves as they fall from the trees. Reflective prayer may take a slower pace. We may spend more time listening to God and appreciating all God has done. We seek God's guidance and enjoy the harvest season of answered prayers.
Sometimes in winter it is warm and cozy inside and we don't want to go outside. We wrap our faith around us like an old sweater and we feel comfortable at last. We may become more introspective. At other times we venture out like my three
year old grandson and play in the snow. We take advantage of our mature prayer life and pray more frequently for others. We intercede on the behalf of others and also think more about eternity.
No prayer season is better or worse. Each season has its own benefits and God uses the seasons to grow us in prayer. Some of us slip between the seasons of prayer in our lives and experience all four in a short period of time. Prayer has an ebb and flow between the seasons that keeps us dependent upon God. May God use the seasons to draw each of us closer to Him.
In Christ's service,
Dr. Paul Marzahn
Day 6
Prayer Focus: Family Transitions
Ecclesiastes 3:2 - There is a time to be born and a time to die.
I am very blessed as a pastor to be with people at their most intimate moments of life. I am privileged to go to the hospital or to a parent's home to hold babies when they are born. It is a joy that I am allowed to pray with parents and family members to celebrate life. Sometimes I sit in Children's Hospital in Intensive Care praying for a child to cling to life. It is never easy for parents regardless of the transition.
Likewise, I get to hold hands of many CROSSROADS family members as they move from the Kingdom of God here on earth to the Kingdom of God in Heaven. I am privileged to mourn and celebrate eternal life with family members and friends. I pray at the bedside, the hospital, the various gatherings, the funeral, and eventually the graveside. A variety of comfort and support is needed at a time of family loss.
Family transitions can bring joy and sorrow. Babies bring joy but also sleepless nights. Losing a loved one to a battle with cancer can bring sorrow, but also relief as the suffering comes to an end. Regardless of the transition, it is important to spend time in prayer and fasting. If you are going through a time of transition, be in prayer for God to guide you and support you. If you see someone going through a transition, then offer to pray for them. As a CROSSROADS family sign up to be a part of the prayer small group team or join the prayer Facebook page to help support others through intercessory prayer. Be sure to share to your prayer concern at CROSSROADS with a staff member. Come forward during worship after the message and share your concern with a prayer partner. (Contact the church office at info@crossroadschurch.org for more information). Allow God to use you as an instrument of love to pray for others going through times of birth and death.
In Christ's love and service,
Doctor Paul Marzahn
Day 8
Ecclesiastes 3:3 - There is a time to kill and a time to heal.
Prayer Focus: Praying for persons or animals needing healing.
There are a lot of things I loved about growing up on a farm. I found raising animals on the farm was both a joy and a frustration. I did not enjoy early morning getting up to do chores before school. Especially in January when I had to carry five gallon pails of hot water to unfreeze the water trough. I did enjoy going to the county fair and showing my sheep and cattle.
As part of caring for animals, I had to learn a lot about how to care for them when they were sick. I remember one cold January when I went out to the barn and I found a young lamb laying in the corner. My dad helped me bring it in the house so we could warm it up and literally thaw it out. We put it in warm water and gently nursed it back to health. Our little lamb experienced healing. It was amazing. It literally came back to life.
Our daughter Rachel has been raising chickens at our home. She recently had some attacked by coyotes. Some died but one lived. She has been nursing it back to health. It has been so stressed it has not been able to lay eggs. Due to her tender care and nurture it is healthy again and just laid an egg yesterday.
Part of the cycle of life is realizing there are times for healing and times when death occurs. When we pray, we pray for discernment to know what is God's Will. We also pray for those involved who are emotionally invested and may be struggling. We worship a God of healing so we fast and pray for physical, emotional, psychological, as well as spiritual healing.
Let us pray...
Gracious God of healing, I lift before You this day those who need healing. I pray for those You have laid on my heart and ask for healing. In Your love, may You heal them according to Your will. Amen.
In Christ's love and service,
Dr. Paul Marzahn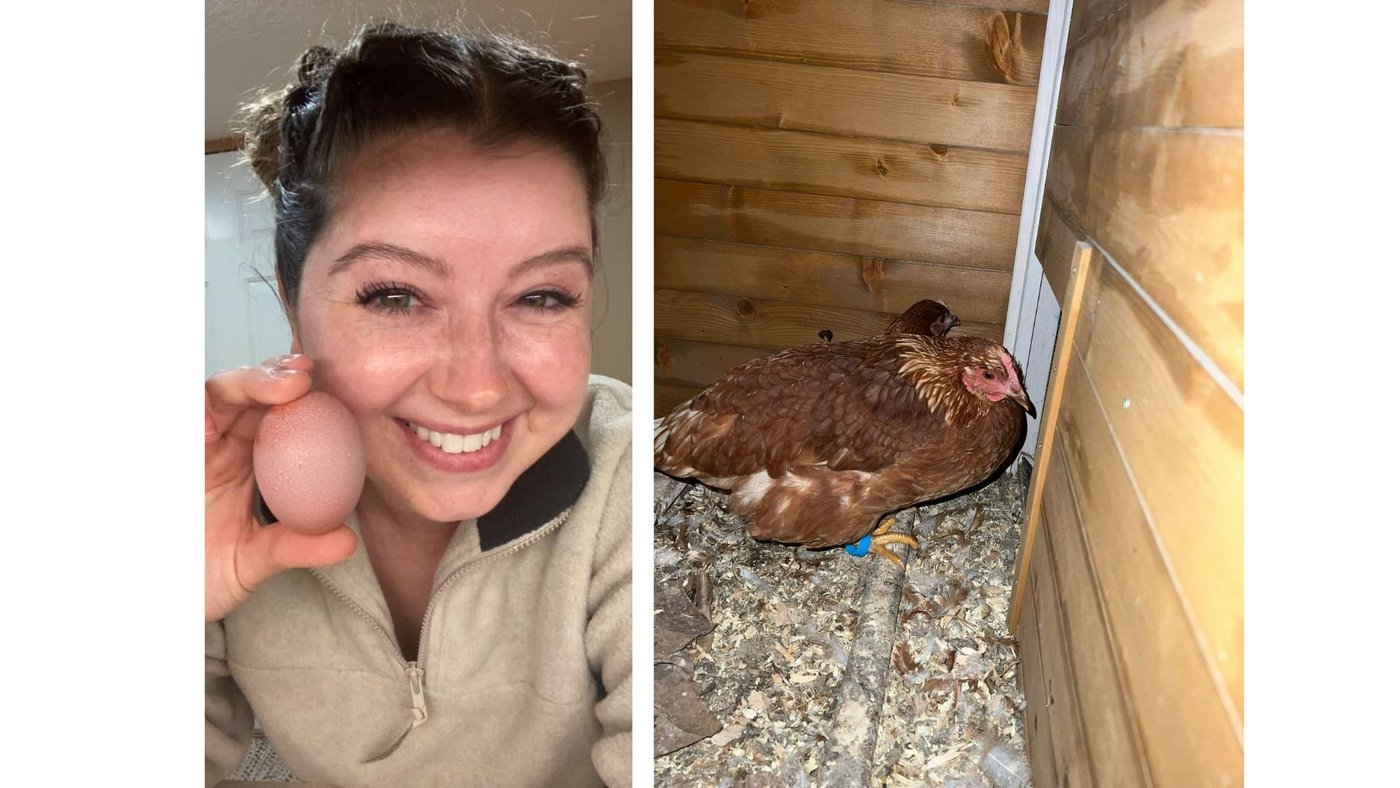 Day 9
Prayer Focus: Transformation and Rebuilding.
Growing up, my dad ran a farm and an agriculture construction business. I learned a lot about construction and destruction. My dad's business owned a bulldozer and a crane with a wrecking ball. One of my favorite things was to help dad with demolition projects. Few 16 year olds get to use a wrecking ball and not get into trouble. I enjoyed helping dad tear down an old shed on our property. My dad helped me realize it would take more work to repair than to start over and build a new one. He seldom said this, but he stated that this particular shed, "was beyond repair."
God reminds us in His word there are times to tear things down so we can rebuild. Sometimes we need to be broken. Some of us need a wrecking ball to help us start over. Transformation often happens through brokenness. Not until that happens can we start rebuilding. God can demolish our past sinfulness and our bad habits. God can rebuild us with a new life and new healthy habits. Through Christ all things can become new. Paul states in 2 Corinthians 5:17, "Therefore, if anyone is in Christ, the new creation has come: The old has gone, the new is here!" Get rid of the old and celebrate the ‭new.
Let us pray:
God of transformation, please help me in the areas of life I need to change. Help me to tear down the areas of my life that need demolition. Help me to rebuild areas of my life that need transformation with healthy habits. May Your love continue to build me up so I can be used as an instrument of Your love.
In Christ's service,
Dr. Paul Marzahn
Day 10
Prayer Focus: Praying for Christian joy
Ecclesiastes 3:4 - A time to cry and a time to laugh.
Somehow Christians have a reputation for being super serious (and even crabby sometimes.) Because Jesus died on the cross some believers feel we as Christians are not supposed to make jokes. He suffered and was tortured. I get it. But I don't believe God died for our sins so therefore we have to be miserable. He died so we could experience freedom which includes experiencing joy.
I envision a God who loves when we smile, laugh, and have a good time. I picture Jesus and His disciples hanging out, swapping stories and telling jokes. One time in youth group, we did a huge "dog pile" on top of Pastor Paul night. 12 kids had me squished to the floor and we were all laughing like crazy. I imagined the disciples sneaking up on Jesus and "dog piling" Him. I bet they had great times together! Pastor Deb and I are on a "workcation" where we are in Florida zooming meetings and visiting CROSSROADS family member who live here in the winter. We have experienced a great deal of joy since being here. Our prayer and fasting time has reminded us to share God's joy more fully.
As Christians we need to remember what the Apostle Paul said, "the joy of the Lord is our strength." When we experience laughter and joy we are strengthened by God. A visitor came a few weeks ago to CROSSROADS CHURCH. On his way out he commented to me, "You guys sure know how to have a good time here. I was surprised how much I laughed today." May each of us continue to share the joy of the Lord wherever we go.
In Christ's love and service,
Dr. Paul Marzahn
Day 11
Ecclesiastes 3:5 - "There is a time to scatter stones and a time to gather stones together."
Prayer Focus: Praying for perseverance for those struggling.
On the farm, every spring and every fall growing up I spent time picking up rocks. Sometimes instead of walking with a bucket, we would take a tractor with a front end loader and drive the fields. My job would be to ride in the loader and when I spotted a rock to yell "stop!" My brother would lower the bucket, I would hop out, and I would throw the rock in the loader. If it was too big for me to load alone he would hop off the tractor and we would lift the rock together. If the rock was really large we would dig around the rock and wrap a chain around it. Then we would drag the rock to the nearest edge of the field. My dad explained to me how the glaciers dropped these beautiful opportunities for weight-lifting millions of years ago. As a young farmer, it was my job to remove these obstacles so the plows and combines would not be damaged. Whenever I go back home to our family farm, there are still piles and piles of stones near the field edges.
When we went to build our home in Lakeville, Deb and I went to Friedges Landscaping to price out rocks to put around our house. My jaw dropped when I heard how much they charged for rocks. I told Deb and the kids, "Are you kidding? I can get all the rocks I want for free. All we have to do is gather them from the fields and haul them to Lakeville." So that is what we did. We drove down to Waterville and Kilkenny and gathered the rocks from the fields. We took a wagon load at a time for landscaping. Through the years we have hauled over 20 wagon loads of rock around our house. If you drive by our home off 179th street you will observe lots of fieldstone. I continue to haul more every year. (It is my goal, by the time I retire, to have the yard full of them so I won't have to mow anymore.) I am sure my neighbors won't mind.
Most suburbanites have never had to physically spend days picking up rock. Yet we still encounter stones in our lives no matter where we live. Sometimes our lives can be littered with stones of disappointment. We can let ourselves down or let others down. Life is not easy. We may have relationships dissolve or financial troubles that seem overwhelming. We can even have obstacles in our lives that seem like boulders. We can't move them ourselves and need to ask for help. Asking God to help us move stones should be a part of all our prayer lives. Prayers for perseverance help us to not be overwhelmed by the rocks of life. We all have rocky seasons in our life and God can help see us through. May your prayers for perseverance give you strength this day.
In Christ's Love and Service,
Dr. Paul Marzahn
Day 12
Ecclesiastes 3:5 - "There is a time to embrace and a time to refrain from embracing."
Prayer focus: Strengthening relationships.
I did not grow up in a hugging family. For some reason we all loved each other a lot, but expressed it in other ways. When I met my wife Deb that all changed. She was a "hugger." I remember the first time I met her as a freshman at Hamline University. After we spent the day together she gave me a BIG HUG before she hopped in her Dodge Charger and sped away. I was surprised by the physical affection but can't say I didn't like it. When she brought me over to meet her family, they all greeted me with hugs. I learned to lighten up through the years and have learned to be more of a 'hugger" thanks to my wife. Embracing through hugs has helped me strengthen bonds with others and makes them feel more like family. If you come to CROSSROADS you will probably find Deb and I in the lobby each Sunday hugging people as they come and go. CROSSROADS is like family to us.
But even among family there are times when we should not hug. With flu, cold and Covid numbers higher we have encouraged people to socially distance and wear masks. We have a prayer time before the service each Sunday at 9:00 AM with staff, praise team, and other leaders. We usually hold hands, but during the pandemic had to "refrain from embracing." Most Sundays we now "fist bump" in the lobby and stand further apart. There are appropriate times to embrace and refrain from embracing. The key is using touch in a way that affirms and strengthens relationships. May God give you discernment to build up others and encourage those around you. May we all use good judgement to know when to embrace and when to refrain from embracing.
In Christ's Love and Service,
Dr. Paul Marzahn
Day 13
Ecclesiastes 3:6 - "A time to search and a time to give up."
Prayer Focus: Pray for people seeking God.
I spend a lot of time searching for things. Car keys, billfold, and cell phone are my top three lost items. I bought an Apple Watch to tell time but also to help me find my phone. I love being able to push the button on my watch and my phone dings till I find it. It can be frustrating to search for lost things.
I remember when I was a staff member at a church camp called Star Lake Wilderness Camp. I had my first digital watch and I lost it in the lake when I jumped off the raft. If I was quiet enough I could hear it chirp and see it light up every hour on the hour. I spent countless hours trying to find the watch that was 10 feet below the surface. I could see it light up for a fraction of a second, but by the time I dove to the bottom to find it, it would slip back into the murky darkness. I got close so many times to getting that watch but it always eluded me.
The irony was that I spent more time that summer trying to find that watch then I did trying to spend time with God. I was focused on the wrong thing most of the summer. At the end of the summer, I finally had an "aha" experience at an evening campfire where God spoke to me. God reminded me that He wanted me to spend more time with Him. I repented of my foolishness and began to focus my attention more on God. I came to a realization that we need to search for the things of God more and give up our search for the things of this world. Just like the writer of Ecclesiastes mentioned - there is a time for searching and a time to give up
searching.
In Christ's Love and Service,
Dr. Paul Marzahn
Day 14
"A time to keep and a time to throw away," Ecclesiastes‬ ‭3:6‬ ‭
Lately we have been doing a lot of "deep cleaning" around the church. We have been assessing what is necessary to keep in storage and what is not necessary we have been throwing into the dumpster. It has been a painful process. Everything seems important to keep. Yet, how many years of Vacation Bible School curriculum is necessary? What do we do with outdated technology equipment sitting in storage?
Like used items in a church storage closet we also personally keep a lot of items in our lives that should be thrown away. We can hold on to hurts and resentments that should be de-cluttered from our lives. It is also good to rid ourselves of behavior that pulls us further from God. Throwing things away is never easy but it is necessary. May we all take the time to rid ourselves of the things that pull us further from God. May we discern through the power of the Holy Spirit when it is a good time to throw things away.
In Christ's Love and Service,
Dr. Paul Marzahn