CROSSROADS Church IGH Campus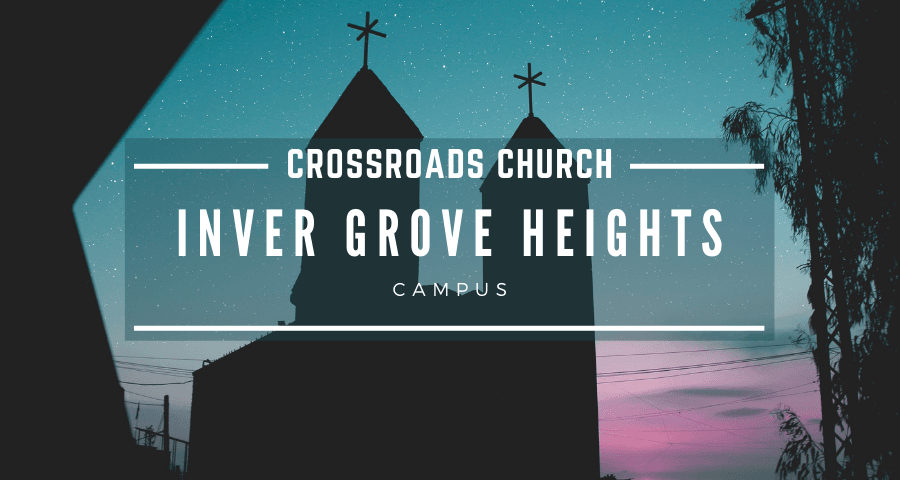 I think we've all had enough of the year 2020 right? Most people I've talked to can't wait for this year to end. We are all looking forward to better things happening in 2021. The same is true at CROSSROADS Church - Inver Grove Heights campus. Hope is not lost! We believe God has great things in store for us in this new year.
Lamentations 3:21-23 says, "But this I call to mind, and therefore I have hope: 22The steadfast love of the LORD never ceases; his mercies never come to an end; 23they are new every morning; great is your faithfulness" (ERV).
We want to take this truth from God to heart for CROSSROADS IGH in 2021. New Heights Community Church has officially merged in all aspects with CROSSROADS Church as of January 1st, 2021. Now united as one, we are trusting God to impact our community as never before. We are excited that God is growing our Sunday worship services, small group ministry, children's ministry, and Grocery Giveaway even during COVID restrictions. We are also planning to start a recovery ministry in 2021, increase the number of our small groups, conduct community outreach seminars (when COVID-able) and more.
Therefore, I have hope! Join me in hoping for God to do great things in 2021. Please pray for CROSSROADS Church IGH this new year!
• Pastor Dan