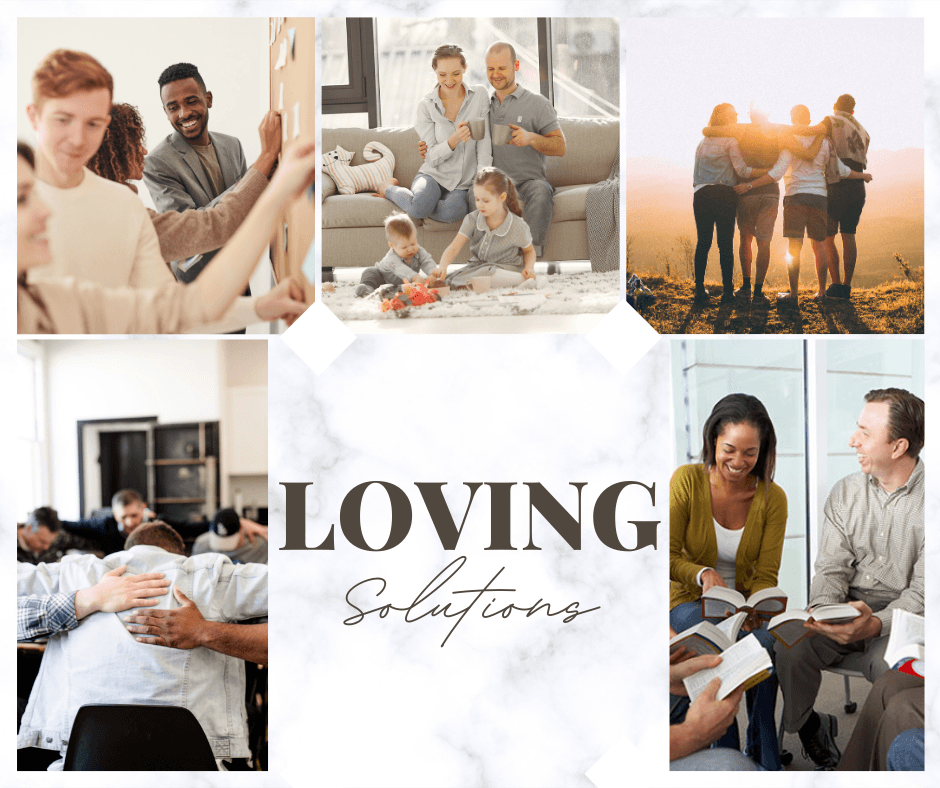 09-22-2020 LOVING SOLUTIONS Friendships
"At that time, the disciples came to Jesus saying, "Who is the greatest in the kingdom of heaven?" He called a child, had him stand among them, and said, "I tell you the truth, unless you turn around and become like little children, you will never enter the kingdom of heaven! Whoever then humbles himself like this little child is the greatest in the kingdom of heaven. And whoever welcomes a child like this in my name welcomes me." - Matthew 18:1-5 NET
Our grandson Bellamy James is a fearless befriender. On the beach. On the playground. At church. If we are in a public space for any length of time, he is on the lookout for kids near his age. Being an only child, Bellamy loves the companionship. I've marvel at his boldness as he approaches kids he has never met with confidence. He assumes everyone will like him so why not strike up a conversation? His conversations naturally turn into activity, and the newly minted friends are soon building sandcastles, swimming around the pool, or playing ghosts in the graveyard on the playground equipment. There is no end to the creativity I've watched play out with his newly made friends.
Bellamy has discovered the joy in temporary companionship and in inviting others to join in the fun of friendship. He has the gift of putting others at ease and allowing them to feel like they belong. My grandson's befriending has also been an example I've started emulating. I am working on striking up conversations when meeting people and complimenting strangers while we stand in the checkout line. I am trying harder to engage people around me rather than just ignore others because we are all wearing masks right now. We may be asked right now due to Covid to be "physically distanced" but it is more important than ever to remain socially connected through interactions. May we all put on the love of Christ and share that type of love shows others we care. May we all have faith like a child that demonstrates unconditional love wherever we go.
Pastor Paul
Questions for Reflection:
1. How can you develop new friendships and be more friendly to those around you?
2. In what area is God challenging you to interact with your existing friends differently?
3. Where is God calling you to strengthen existing friendships and relationships?
09-15-2020 LOVING SOLUTIONS Church Partners
09-15-2020 - Loving Partnerships
"There are different kinds of gifts, but the same Spirit distributes them. There are different kinds of service, but the same Lord. There are different kinds of working, but in all of them and in everyone it is the same God at work. Now to each one the manifestation of the Spirit is given for the common good." -1 Corinthians 12:4-7 NIV
"If one part suffers, every part suffers with it; if one part is honored, every part rejoices with it." -1 Corinthians 12:26 NIV
Pastor Deb, Pastor Dan, Pastor Jason and myself all know we are better together. We are the body of Christ committed to being there for each other. We are called to loving partnerships where we support one another. When you experience suffering in life, you need people to be with you when you are struggling. There are difficult situations that nobody should ever have to go through alone. Nobody should ever have to wait alone in the hospital while a loved one is in a life-and-death surgery. Nobody should have to wait alone for news from a battlefield. Nobody should have to stand alone at the edge of an open grave. Nobody should have to spend the first night alone after a spouse has died or walked out. The fact is some of these things are going to happen to each of us. They're inevitable. We're going to go through tragedy and struggles. Yet, when we are partners in ministry we support one another.
A few years ago, we changed the name of our TEAM - Time, Evangelism, Abilities and Money course. We used to call it Team Membership class and the goal was to become a member of CROSSROADS. Pastor Deb renamed it to Team PARTNERSHIP class because she wanted people to see themselves as connecting and supporting one another at the church. She wanted people to live in a community like the Apostle Paul described in his letter to the Corinthians. As loving partners, we care for one another and share the works of ministry for the "common good." May we all live into our commitment to one another as partners in Christ Jesus. May we all realize that when one of us suffers, we all suffer. May we all as partners in the gospel share the good news.
Pastor Paul
Questions for Reflection:
1. What spiritual gifts do I have to share with the church? How can I share these gifts in a way that glories God and builds up the body of Christ?
2. How can I make a difference in my church so that the world sees Jesus in it?
3. What commitment to my church is God calling me to make? What commitments as a church should we be making to our partners to support them?
09-08-2020 Loving Solutions Vocation
09-08-2020 Vocation
"In all the work you are given, do the best you can. Work as though you are working for the Lord, not any earthly master." - Colossians 3:23 (ERV)
As you may know, this is my last week working as the Pastoral Intern at the Inver Grove Heights campus. Recently at a staff meeting, all of the staff said something they appreciate about me. Most people complimented me on being easy going or being calm during stressful circumstances. Believe it or not, it's all a lie! I'm a ball of stress! I have student loans that'll take me 30 years to pay off, I'm transitioning jobs during a pandemic, and I'm trying to figure out how to plan for my immediate future. We all have something to be stressed about, and work (something you have to do almost every day) shouldn't have to be one of them. Yet we find ourselves worried about meeting due dates, trying to make ends meet, and working with impossible co-workers. That's why following our vocational call is more important now than ever. If we're not working at a job we can thrive and grow in then it can make our lives miserable.
God calls each and every one of us to find a need in our society and meet that need somehow. Some of us are lucky enough to make it our full-time job while others make it their side hustle. Some of us are still figuring it out, and that can make things very difficult. If we don't feel like we're good at our job, then it affects every facet of our lives. It can make a loving relationship feel empty; our working relationships deteriorate; and that can kill our soul. God instills within us a passion not only to work, but to work for the betterment of our community. When we deny that, then we deny our spiritual selves. That's why we feel so empty when we work a job that is not our vocational call. We feel our lives to be pointless when we're not utilizing our strengths in our work.
It's only when we listen to our bodies when we're stressed that we can then identify the points in our work and work relationships where God can move. It's when we find purpose in our work that we can then work as though we're working for the Lord. Until then, we'll just be working for our earthly master. You know who that earthly master is? Money. When we do work that is fulfilling, then everything seems to fix itself. Our work relationships become easier, our daily tasks are easier to do, and when we're stressed we find a way to get past it. In order for us to find loving solutions in our jobs, we must allow Christ's love to be the center of our working lives.
Pastor Mark Schlasner
Questions to Consider
• What was the most stressful job you've ever had? What made it so difficult?
• Are you currently working in or working towards your ideal career? If you are, then how long did it take you to get there?
• How did you deal with stressful situations at work or with difficult co-workers?
• What advice do you think God is giving or would give you during those stressful times at work?

09-01-2020 - SIMPLICITY Simplify Your Perspective
Simplify Your Perspective
9-1-2020
Bible Text: 2 Corinthians 4:14-18 "We know that God, who raised the Lord Jesus, will also raise us with Jesus and present us to himself together with you. 15All of this is for your benefit. And as God's grace reaches more and more people, there will be great thanksgiving, and God will receive more and more glory. 16That is why we never give up. Though our bodies are dying, our spirits are being renewed every day. 17For our present troubles are small and won't last very long. Yet they produce for us a glory that vastly outweighs them and will last forever!
18So we don't look at the troubles we can see now; rather, we fix our gaze on things that cannot be seen. For the things we see now will soon be gone, but the things we cannot see will last forever." (NLT)
Our perspective on life makes all the difference. A person who has a worldly perspective finds that it is constantly changing. It is based on the subjective truth of cultural whims. It lacks a solid foundation. In contrast, a Christian's perspective is based on the truth of God's Word. Biblical truth grants us insight on God's plan and purpose for this world. Our identity is shaped by this worldview. It gives us confidence and hope for the future. In the midst of life's challenges and struggles, a Christian perspective helps to simplify and stabilize life, serving as an anchor to link us to God's faithfulness. Any other perspective contrary to God's Word is based on falsehood. Anything built on a lie leads to needless complexity, anxiety, fear, disillusionment, and despair. To simplify our lives, God wants us to have a true perspective on our life and world.
Questions for Reflection:
1. What do you think is the perspective on life held by most people around us?
2. Evaluate yourself. How would you describe your own perspective on life?
3. How is God challenging you today to align your perspective with His?
08-25-2020 - SIMPLICITY Simplify your Relationships
Ephesians 5:15-17 "So be careful how you live. Don't live like fools, but like those who are wise. 16Make the most of every opportunity in these evil days. 17Don't act thoughtlessly but understand what the Lord wants you to do." (NLT)
It's no joke how overworked, over-scheduled, and overcommitted most of us are. I'm guessing you feel that truth deep in your own soul too. On Sunday I talked about digital distractions and drowning in clutter. Also, we discussed the importance of simplifying our lives and prioritizing God. Yet the need for Sabbath and connection with God is more than a Sunday matter. The need for Sabbath is a profoundly human one, a present given to us at the start of creation. It is an essential tool for a healthy soul. Sabbath-keeping is life, and we need it now more than ever. To a culture that worships productivity, Sabbath is God's way of saying, 'stop.' I am writing this devotion while on a Sabbath rest. I am motorcycling with some friends for a few days. No phone. No emails. Nothing but talking with God as I look at the countryside around me for 8 hours a day. Sabbath is time with God, and we are blessed to be able to commune with Him whenever we want and wherever we want. Our relationship with God and others grows when we spend time with the source of all love. Spend some time with God this week and continue to simplify your life. See you Sunday!
Pastor Paul
Questions for Reflection:
1. What are some things that make controlling our time challenging? What character challenge do I have that makes controlling my time the most difficult?
2. What is God challenging me to do to better control my time? Where can I create more margin in my life?
3. What relationships in my life are healthy? What relationships need strengthening and which ones need pruning?