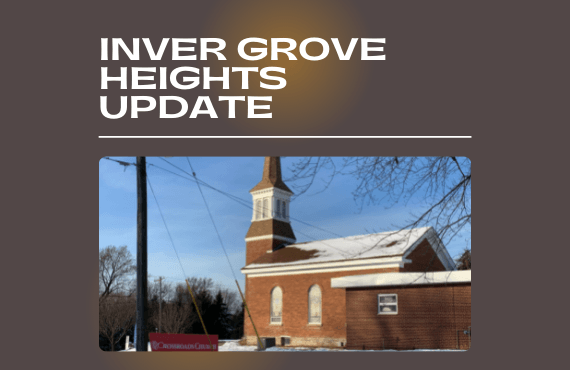 We are excited about what God is going to do this summer at CROSSROADS Church Inver Grove Heights Campus. With more and more people getting vaccinated, with more Covid restrictions being lifted seemingly every week, and more people returning to church, there seems to be a new sense of freedom. I believe God wants to use that sense of freedom for His glory!
The words of the Psalmist in Psalm 118:5 seem to be very fitting for us at this time, "I was in trouble, so I called to the LORD for help. The LORD answered and made me free" (ERV). Many of us have been praying for God to deliver us from Covid so that we can be free again. He is answering that prayer. But freedom as a Christian is often misunderstood. We think it means we are free to do whatever we want to do. But that is false. That type of selfish freedom leads to bondage to whatever you serve. Instead, true freedom is being free to serve God and His kingdom with all your being.
God is giving us opportunities to serve Him in freedom this summer. We have Red Rock Camp, VBS, the Block Party on August 15, and our church camping trip to Koronis Camp on Aug 19-22. Plus we are outside much more seeing our neighbors which presents us with opportunities to share Christ with them. May the people of CROSSROADS IGH be free to serve God as we reach out to our neighbors for Jesus this Summer!