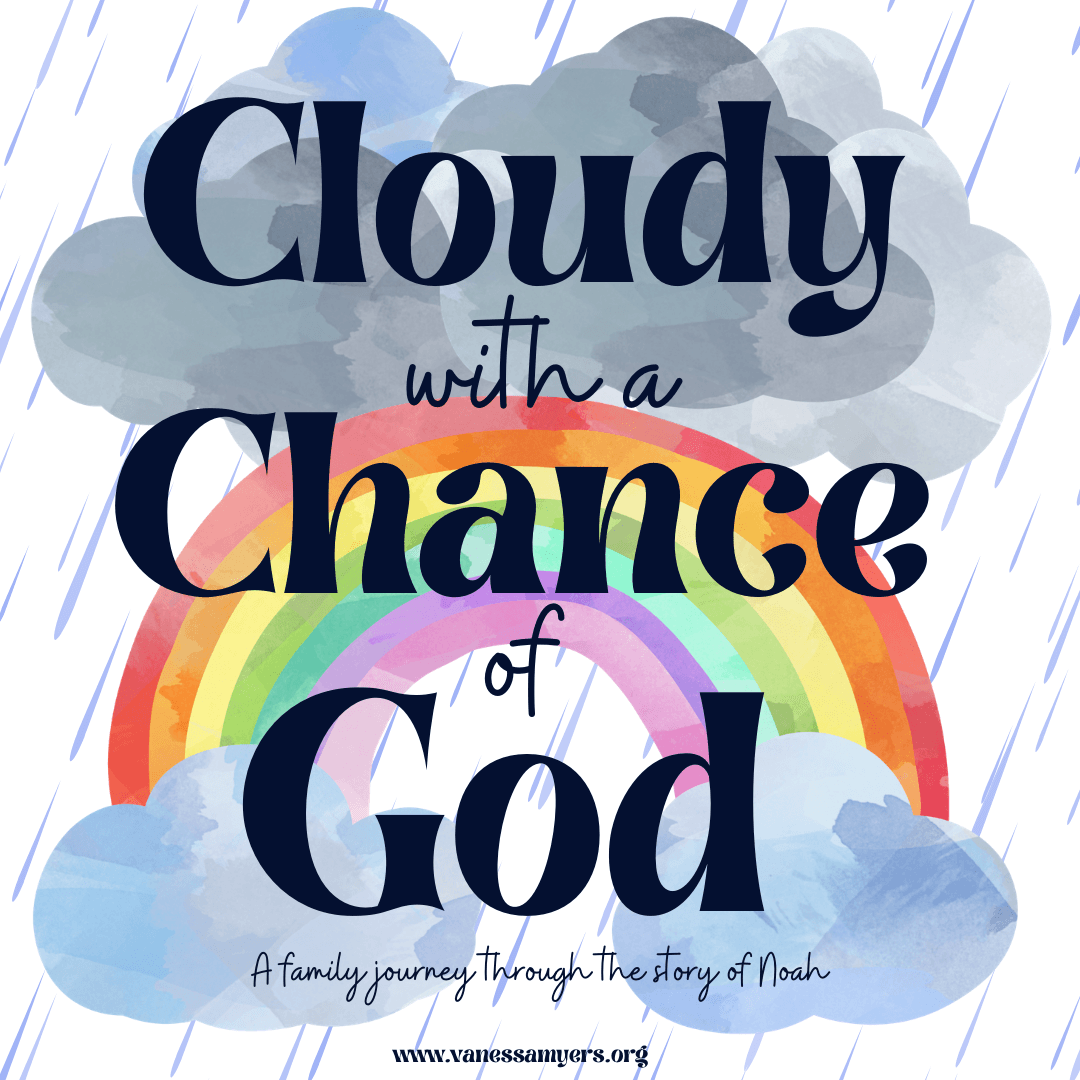 *Easter Sunday we will be having a fun Kids own worship followed by an Epic Easter Egg hunt with a surprise take home present.
*Spring break for CROSSTRAINING is March 31 no CROSSTRAINING.
*We will be providing this series for our families starting in April! Going thru May.
We will explore in KOW, CROSSTRAINING and posting on the Children's Face book site weekly. 

Cloudy with a Chance of God is designed for families and children to learn more about the story of Noah. Families will journey through four chapters of the book of Genesis and discover the promise God makes with His people.
This resource includes the following:
4 Family Devotions (1 per week)
4 Games (1 per week)
4 Crafts (1 per week)
4 Family Snack Ideas based on Noah and the Ark (1 per week)


When is a good time to do these activities each week?
At KOW or CROSSTRAINING.
Use it on Saturday or Sunday and do all activities for that week in one day.
Or spread out the activities over the whole week. For example, you could read the devotion before school one morning. Then another day do the craft, next day game, next day make the snack.
Spending time together in God's Word as a family is so important. Once you create this habit, your children will want to do it every day, and they will remind you if you miss a day! These habits will hopefully form in your children a love of God's Word that will stay with them throughout their lives. You are building a foundation of God and His love into your children by spending time together in His Word.