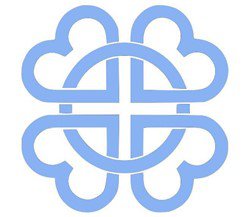 L.O.V.E. Christian Childcare | Summer '21
L.O.V.E. is launching into summer 2021 with our brand new Director. Welcome Dimary Rosario. Dimary is excited to be continuing with many of the same events of the past and adding fun new ones! It is going to be an adventure filled summer.
Our summer themes of Oceans, All About Sports, Space and Dinosaurs are always a huge hit with the children. The added events of Movie days, Water days, Pizza parties, Painting on the Playground, and Leafing Under the Trees create a fun learning environment for our outdoor summer program. The newly added outdoor learning walls have created an outdoor classroom for our children to explore all summer as well.
L.O.V.E. is very excited to be turning on the grill for our family picnics again this year (dates to be announced).
L.O.V.E. is also excited to be hiring staff for Summer and Fall, as well as continuing to add new families to our ministry.
L.O.V.E. Christian Childcare continues to share God's word through the scripture, daily devotions and incorporate it into our curriculums.
It is surely going to be a summer filled with L.O.V.E., loads of fun and learning sprinkled in!
Have a blessed day,
Judy Hart
Dimary Rosario - Director