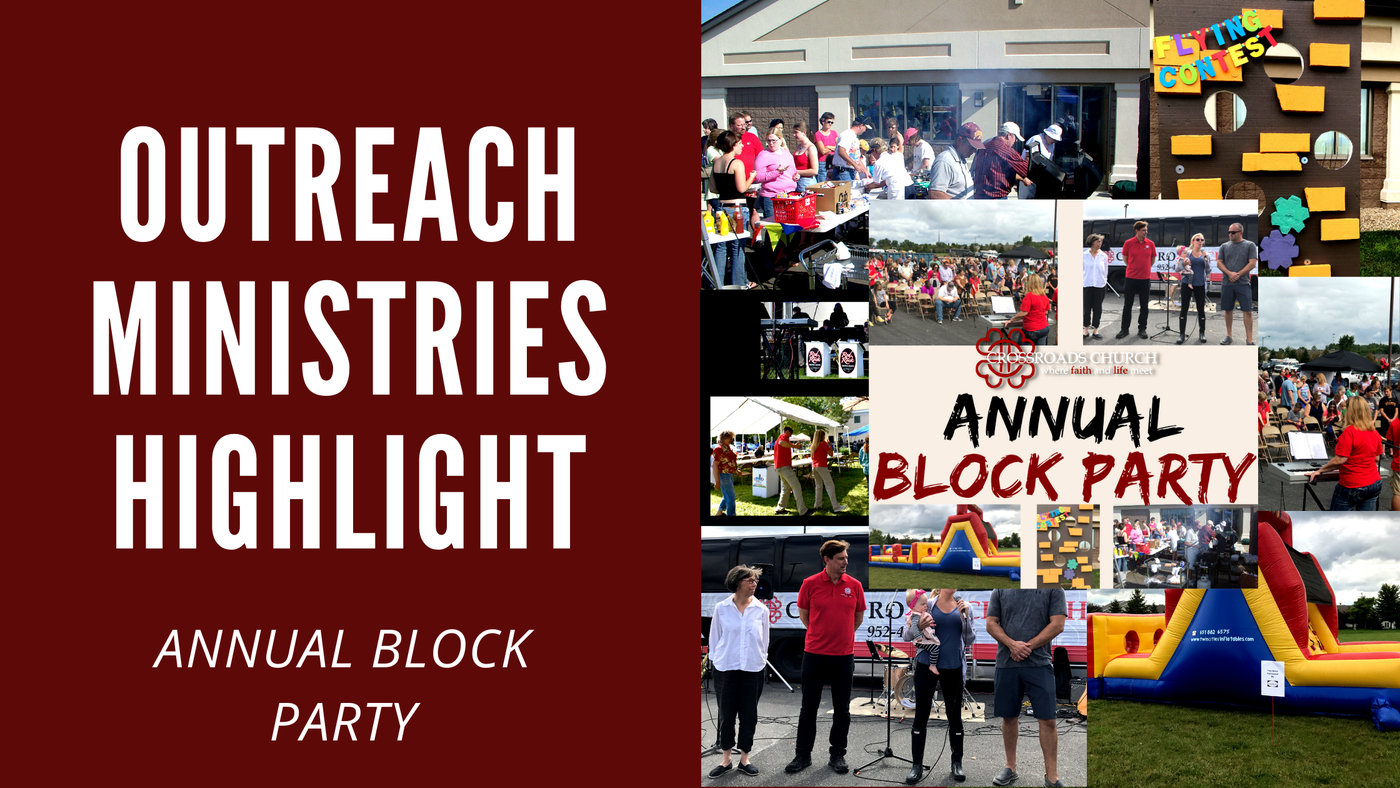 This Sunday, August 1st, we will be highlighting one of our most anticipated outreach ministries: CROSSROADS Church Annual Block Party. We are excited to announce that our Annual Block Party is back in full swing this year and registrations have begun. We are also in need of volunteers. You can find details on these by clicking below.
We thank you in advance as you prayerfully consider giving to this ministry (please find the link below as well). We will also be collecting a special offering toward this ministry during at our upcoming Sunday service.
Please contact Pastor Dan Schauer at dschauer@crossroadschurch.org if you have any questions.