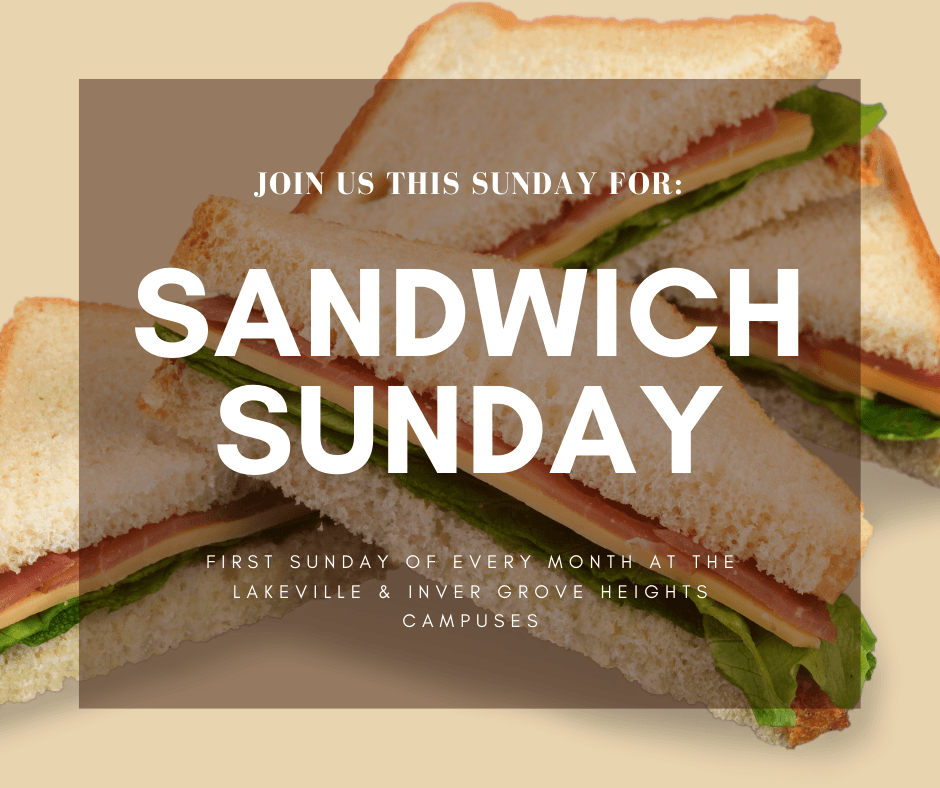 Don't forget to stop by after worship service and make 3 sandwiches or more as you leave!
The Sandwich Man, Allan Law, in Minneapolis has been giving away sandwiches since 1967. He drives the inner city streets every night from 8PM- 11AM. His goal is to provide emergency assistance to as many people as possible.
The first Sunday of every month after each service CROSSROADS CHURCH makes sandwiches to support The Sandwich Man. We ask that you stay after one of our services and donate a few minutes of your time to make a sandwich for those in need.
Sandwich Sunday is run on your donations alone. If you would like to donate meat, cheese, or bags to the cause please contact the church office at 952-469-PRAY(7729) or info@crossroadschurch.org If you would like to give financially the cost is $400 a month and you can designate, "OUTREACH: Sandwich Sunday" in your donation, any amount is appreciated.
Read more about this outreach ministry and others by clicking below