Starting Well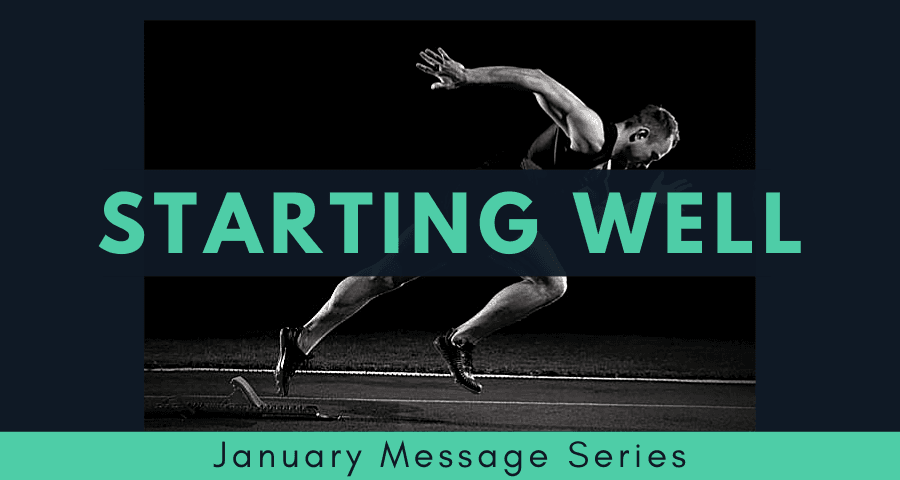 "Do you not know that in a race all the runners run, but only one gets the prize? Run in such a way as to get the prize." 1 Corinthians 9:24 NIV
It is a new year, and we want to start well in 2021. 2020 was quite the year and many are looking forward to a better year. At CROSSROADS we want to help you start the year right.
When I ran track as a sprinter in high school, starting well was critical to winning the race. We used starting blocks to help us start well. Starting blocks are a device used in the sport of track and field by athletes to brace their feet against. Blocks helped me at the start of a race so I would not slip as I lounged forward at the sound of the starter's pistol.
God's Word is a "starter block" for Christians. When we are grounded in the Word of God we are able to start well each and every day. This year at CROSSROADS, both campuses are doing a walk through the life of Jesus and the life of the Apostles. We will examine how the actions they did and the values they held allowed them to start well and finish well. So, start the year off right and join us for our new worship series.
STARTING WELL
Jan 3rd - Focus
Jan 10th - Commitment
Jan 17th - Empowerment
Jan 24th - Mission
Jan 31st - Encouragement